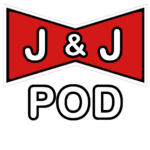 Episode 2… sortof.  If you haven't heard it, it's new to you!  And there's at least ten minutes of new material at the beginning mostly consisting of some friendly ass kissing, including the mention of our first affiliate .bitblastnetwork which includes the weekly .bitblast:thepodcast.

We recorded this early February of 2013.  This was our first attempt at recording, and I'd say it was a pretty good start.  However, editing took some time and we didn't even have the website up yet.  As we wanted to be a bit more "current" we decided to bank this one for another time.  Call it lazy if you will.  As much time as I spent editing the damn thing, I won't!
Episode highlights include:
Our beginnings
Weekly Jump
Marvel Cinematic Universe
Star Wars

John calls out EA Sports and demands his money back
Click here for all of the places you can find us!
Title song:  Dragon Sound – Against the Ninja (Karaoke)