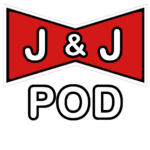 So we've made it to Episode 4.  This could have been Episode 1, or 2, or who knows.  Once again, if you haven't heard it, it's new to you!  We recorded this back in March when I made my in ring debut with Bad Influence.  If you missed the Weekly Jump segment last time, you're in luck!  This one's super manga-heavy, with of course tangents sprinkled in, since it is a podcast, after all.
Don't forget to check out .bitblast:thepodcast at bitblastnetwork.com.  They should be up to Episode 12 by the end of the week!  How's that for consistency!
Episode highlights include:
Bad Influence
More secret origins
Weekly Jump
Bodily functions
Stroker and Hoop reference!
More Jump
John reminisces about being a salesman
Roughnecks
More Jump
Grindhouse
Gantz Boner
Click here for all of the places you can find us!
Title song:  Dale Oliver – Devious (Bad Influence)