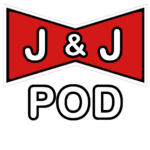 AWRI stands for "As We Remember It".  I like to pronounce it like the word awry, just because we the way we remember things can be a little chaotic.  We jump around, we don't fact check, we forget stuff, and John is wrong about things.  We decided to go with Gears of War as our first topic gone AWRI.
For a reference of time, this was recorded when Gears of War Judgment came out in March.  I think it still holds up though, which is why we wanted to do special episodes like this in the first place.  Completely new content next time though, I promise!  We don't have a choice!
Don't forget to check out .bitblast:thepodcast, where I made my first, and certainly not last special guest appearance on the most recent episode.  Is it better or worse?  Listen and find out!
Episode highlights include:
Gears of War
Gears of War 2
Gears of War 3
Gears of War Judgment
Gears of War comics
See a pattern?
Guy Boucher
Gears of War
Click here for all of the places you can find us!
Title song:  Gary Jules – Mad World