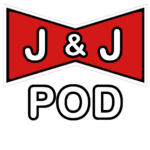 Screw deadlines, this is episode 11! We start with a fatty grunt, and then John derails me within 10 minutes of starting this week.
I'm throwing a couple of links right here, as I said I would. First you can check out Jared's page at elliminnopee.com (Holy crap, it is 16 letters! I was totally guessing), where you can check out Neon Furlong and Pokebutts (the comic, not the kinky act John is into) as mentioned this week. Also go to bitchfistcomics.com, where you can actually buy that shit in print!
And while I'm going through links, go listen to .bitblast:thepodcast as well.
Also, as a weird coincidence, Ellen Page was mentioned this week. After we recorded, she comes out. Obviously, my thoughts were heard. Sorry. More on that next episode.
Obsessed with Star Wars Standings as of this week:
John – 10
Jake – 7
Some episode highlights include:
Blackjack and Hookers
John doesn't watch children's shows, but he reads their books
Playing attention
Dead Rising 2
I lose it early in
New Logo?
#152… Called it
MMO's
Best Buy Love
John starts his own version of the McCarthy Trials

John fails to give me fiscal advice

The Wizard of Wonderland
Microphones and gaming
The Expendabelles
John goes misogynistic
Aziz Ansari and other comedians
Obsessed with Star Wars
Click here for all of the places you can find us!
Title song: Senses Fail – Can't Be Saved