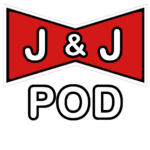 We made it… double digits!  For this milestone episode we invited a couple of questionable characters over for a 2+ hour chat over the things that we love.  Special guests, Tim Westbrook and Tim Carr, or as we like to call them, The Brothers Tim.
Since we had four people this time, I tried some new software which is much more robust.  Maybe one day I'll learn how to properly use it!  While John might be constantly bugging me to put this up (anyone else notice that we're a week off?), he also reminds me that we are not perfect, and that's okay!
We go on for over two hours, but it was certainly nice having a fresh perspective or two.   Especially when they tend to agree with me.  Also, if I didn't mention .bitblast:thepodcast this week, I just did.  So check them out too!
Obsessed with Star Wars Standings as of this week:
John – 6
Jake – 5
Some episode highlights include:
WWE Network
Theme Songs
If it were you in that sandwich, you wouldn't be laughing at all
Ant-Man and other Marvel CU films
Some rehash of Episode 9 with new perspectives
Our favorite Batmen
Comics
Team Xbox (Jake and John) vs. Team Playstation (The Brothers Tim)

Now with 99% less manga

Obsessed with Star Wars
Click here for all of the places you can find us!
Title song:  John Simmons – Give Me Back That Filet-O-Fish