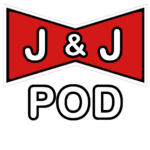 We're back! For good this time? Ask me in two weeks.

It's business as usual in Episode 12, where the best laid plans of Jake and John often go awry to make an instant classic. Be listening for when John commits a nerd sin, as that was one of my favorite moments to revisit during editing.
I mentioned Bitchfist #2, but I forgot to tell you where to get it. Go to bitchfistcomics.com… NOW!
Also, go listen to Episode 17 of .bitblast:thepodcast as well. They have some other episodes there too.
Obsessed with Star Wars Standings as of this week:
John – 12
Jake – 9
Some episode highlights include:
Life vs. Wife
Sports?
Dolph Lundgren's Ass
Captain America Easter Eggs
Cyborgs vs. Androids
Batman: Fucking Everybody
College Talk
Sub-Mariner is a dick
Marvel Movies
John's Proposal
Knowledged
Obsessed with Star Wars
Click here for all of the places you can find us!
Title song: Weezer – Pink Triangle