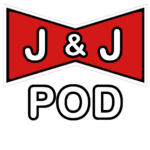 It's two weeks later and another episode. Consistency!
I really wanted to have this up on Friday the 13th, and not just because it's Episode 13. Listen right at the beginning and you'll see that we had no idea when the next Friday the 13th was. Also as I was setting this up I realized what our Obsessed with Star Wars scores were. See below!
The more and more I do these, I realize that we are either getting better with sound quality or less crap is given on my end and I can accept us the way we are for now. Either way, this one is sure to be an instant classic.
Also, go listen to the bitblastpodcast and their re-branded new podcast smell.
Obsessed with Star Wars Standings as of this week:
John – 13
Jake – 13
Some episode highlights include:
John can't count
Sticky Notes
NXT
Futbol
Your Mother and Star Wars
Knightrokon
No idea about Dr. Strange
X-Men Movie Timeline
Handsome Chewbacca
Clone Wars
John thinks he can run a convention
Tampa Comic Con
Obsessed with Star Wars
Click here for all of the places you can find us!
Title song: 101 Strings Orchestra – Friday the 13th