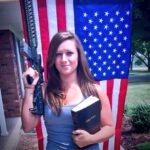 John cracks the whip as I finally post Episode 15. Talks degrade into Marvel and Star Wars as usual after some politics. I just realized this… does that make us a Disney themed podcast?
Because I want to have at least one picture to show up as a preview, I'm choosing this apparently viral one of Holly "Hobby Lobby" Fisher (@HollyRFisher). I had not heard of this because I have no pulse on internet fame, but John mentioned it this week and we discussed it a bit. After seeing this, I think this image certain fits for Jake and John Pod. This picture embodies at least 4 things myself and John would endorse!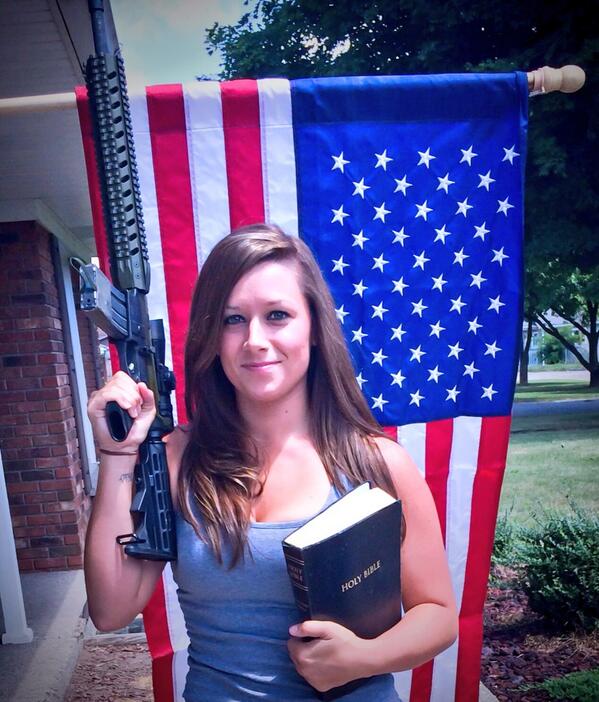 America, Women, Guns, and Jesus! Hallelujah!
And as always go listen to the bitblastpodcast… for America!
Obsessed with Star Wars Standings as of this week:
Jake – 20
John – 18
Some episode highlights include:
Verb vs. Noun
Popular Names
Politics!
Metrocon
Photobucket
We're gonna go there
#cosfamous
Cosplay Credentials
Manga
I'm a Scientist
John unfollows Seth Rogen
Cable News
Morning Routine
Jojo
World Cup
Vidya Games
Inclusiveness? Who cares.
Comics
Marvel Women
Marvel Movies
Original Sin Spoilers
Obsessed with Star Wars
Click here for all of the places you can find us!
Title song: "Weird Al" Yankovic – Now That's What I Call Polka