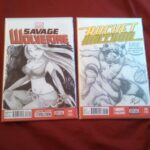 This episode brought to you by Mountain Dew Solar Flare and Doritos Loaded. Available exclusively at 7-11!
So yeah, I took the plunge and got the Blue Yeti mic. From an editing standpoint, I love it! That thing picks up everything, too! Special guest cameo from John's wife, Heather while she washes dishes. Now if I could only stop clearing my throat so much…
And check out these sweet sketch covers I got at Tampa Bay Comic Con from my good friend, Heroes of Cosplay's own Zippertan! Check out her Facebook and give her a Like!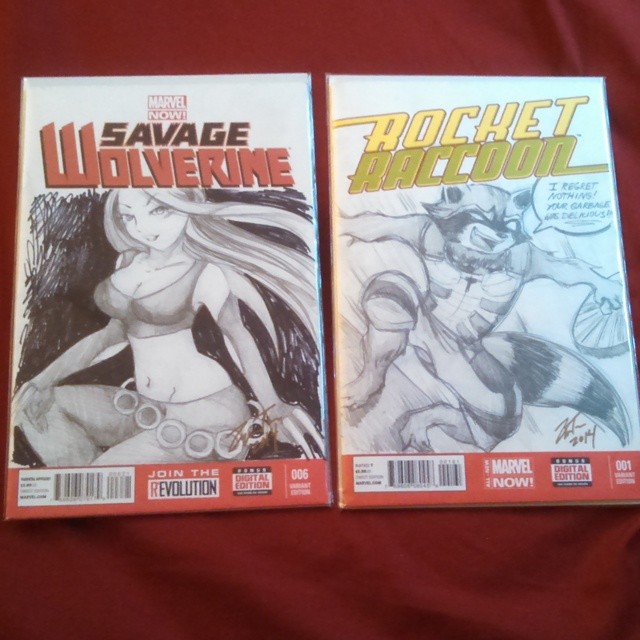 If you like Doritos and Mountain Dew like John and myself, don't forget to listen to the bitblastpodcast!
Obsessed with Star Wars Standings as of this week… We have a winner! You'll have to listen to find out:
J*** – ??
J*** – ??
Some episode highlights include:
New Toy
Americans
Plant the Seed
Orient Road
AAA
Learning to Curse
Tampa Bay Comic Con
Sweded Films
Diarrhea is the best excuse
College Memories
Ghostbusters Reboot
Expendables
Propeller Anime
Deadpool Test Footage
Sports…
AFO and Warped
Monty Python
Ray Jay Johnson
Obsessed with Star Wars
Click here for all of the places you can find us!
Title song: Jim Cummings – Angry Woman (from The Grim Adventures of Billy and Mandy episode "Fear and Loathing in Endsville")