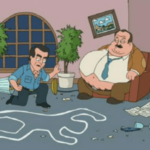 What do you think was in that danish? You think it was cheese? Because, I've got a little problem with cheese.
First off, the title I decided on has nothing to do with the content of this episode, and I'm not necessarily calling John "the Fatman" (this time). It's gloriously misleading and it comes from me thinking about the Family Guy bit about the classic TV show, Jake and the Fatman. Lot of mouth breathing in this episode that I think was the result of being relaxed on a couch and having the gain turned up because there were sleeping children who would probably scream. If we record at John's place again, we need to change the setup a bit.
After the usual video game talk, I take John's suggestion of a game of sorts. As I said in the episode, we need to work out a few kinks, but I really think it's a solid idea and we'll keep it going, if I remember about it. Then we follow up on The Interview.
Preview picture is the only thing I could think of while editing this. See title and above description. I think this time I was the Fatman.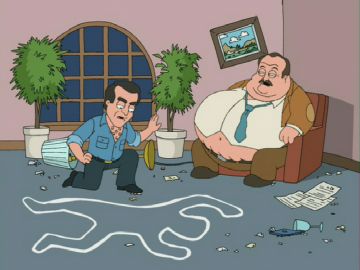 And as always, check out the bitblastpodcast. They're guys… and stuff.
Some episode highlights include:
Other Saiyamen
Michael Bay's Turtles
Hard Drive Space
Women Drivers
More Vidya Games
Gym Membership
American Flag Speedos
"The Game" (Title Pending)
Telltale/Minecraft
Andrew Garfield and Spiderman's future
Are we video game addicts?
Follow up on The Interview
Click here for all of the places you can find us!
Title song: Katy Perry – Firework