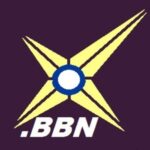 Finally! The episode you all might have been waiting for. The epic first collaboration between Jake and John Pod and the bitblastpodcast!
This was certainly a long time coming. This is not the competition we may have mentioned in the past. This is a more friendly gathering. Friendly enough to get two and a half hours worth of solid gold! Well half of that for this episode.
Our guests are Sturgis and Eric from the bitblastpodcast. John coins a new phrase that we use throughout the episode and we talk about the classics as well as reminisce about olden times. Just listen, as this may be our best episode yet! It was certainly one of the most fun to record. Also, this is only part one of the madness. Part two coming soon. Very soon.
Flying the bitblastnetwork's old banner as the preview pic this episode:

And as always, check out the bitblastpodcast. You know, the guys that aren't us that you're hearing in this episode.
Some episode highlights include:
Plugs
Star Wars
Relationship losses
bitblastpodcast news
Nerdapalooza/Nerdfest
Free Refills
Get Swole with Gaston
UFC
Juggling
Old timers
Mike Tyson Mysteries
Marvel Cinematic Universe
SPECTRE and Bond
Dragon Age and Halo
Local GameStop History
Internet nostalgia
Bitches Love DLC
A challenge is issued
Jackbox
Background
Click here for all of the places you can find us!
Title song: Brendon Small – Dangertits