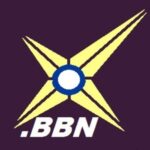 And here's part two of the episode you might have been waiting for. The second half of the epic first collaboration between Jake and John Pod and the bitblastpodcast!
We continue right were we left off with our guests are Sturgis and Eric from the bitblastpodcast. More golden podcasting goodness ready and waiting for your ear holes to take in!
Flying the bitblastnetwork's old banner again as the preview pic this episode:

And as always, check out the bitblastpodcast. You know, the guys that aren't us that you're hearing in this episode.
Some episode highlights include:
Why Murder?
High School Food
Game Night and Hunk-a-Pizza
Dragon Age
Star Wars trivia… or not
More Star Wars
Fleshlights
Simpsons
Hump Day
Best Laid Plans
Sturgis's Furry Experience
Free the Fiber
Game Ratings
Anime
Stand-up Comedy
T-shirt Ideas
#gfy
Click here for all of the places you can find us!
Title song: Andrew W.K. – We Want Fun