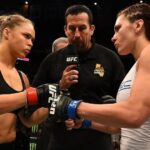 And now back to your regularly scheduled podcast.
Alright, I think I'm back in the swing of releasing these within a week of recording. Motivation and myself have never been the best of friends.
Speaking of motivation, I wanted to write a supplemental blog talking about Against Me! and how great their new album is, since I was cut off into what becomes something that was close to getting cut out of this episode (you'll know what that is, and I left that up to John). I had a feeling it was going to go in that direction instead of me recanting tales of a concert most excellent, but oh well. The blog was going to be in the style of these blogs I used to write about different artists I liked. They used to be on MySpace… and I just checked and I can get them back apparently! Maybe look for that and the old MySpace ones soon on jacobluke.com? Maybe motivation will win.
Preview pic is the Rousey and Zingano touching gloves before the fight last Saturday night. This probably took longer than the fight itself: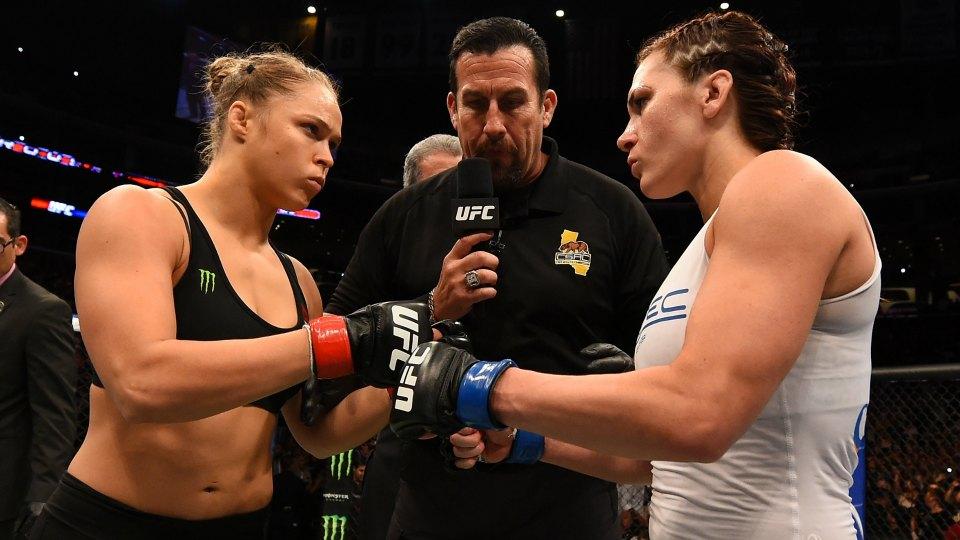 And as always, check out the bitblastpodcast. Nothing witty this time. Just do it!
Some episode highlights include:
Dressgate
Llamas
Wank Band
Net Neutrality
Ants
John stinks
Jackass
Dragon Ball Xenoverse
Games we don't like
Current gen remakes
We're not creative
Store game clubs
Figures
Marvel movies and shows
Binge watching
UFC and the upcoming (at the time) Rousey/Zingano fight
Ren Fair
Genealogy
Slavery
Gender vs. Sex
North Korea
Click here for all of the places you can find us!
Title song: Against Me! – Osama Bin Laden as the Crucified Christ