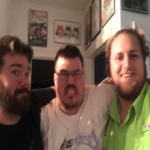 Without further delay, I present to you an episode that has been in the making for the better part of a decade… sortof.
Our old friend Matt pops by for a visit and a podcast. I'm honestly surprised that this was more of a normal episode than just stories from the past… but we have those too!
Also, there are MAJOR ARKHAM KNIGHT SPOILERS that end around the 45 minute mark. You have been warned multiple times.
Editor's Note: Listen to your show runner. The one thing I miss about multi-track editing is that I can turn up one part. My vocals are fine and John's are good most of the time, but I should have been harder on Matt about sitting up or projecting more into the mic. But eh, it happens to even some of my favorite shows that aren't mine. I still enjoy the episode though.
Preview pic is your hosts and their guest: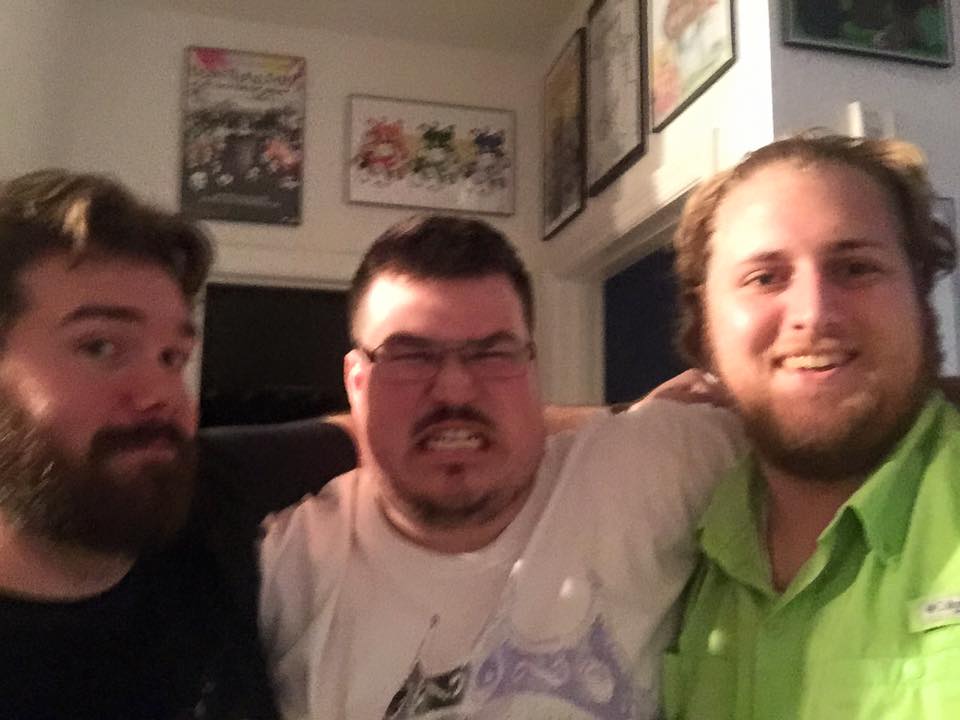 And as always, check out the bitblastpodcast. They're on a roll now that I'm way behind on!
Some episode highlights include:
#buttthug
Hockey
Nawlins and Gators
Fallout 4
Waxing Poetic of Days Past
My Neighborhoods
Twitch
Video Games
MAJOR ARKHAM KNIGHT SPOILERS
Deadpool
Game of Thrones
MMO's
Dragon Ball Super
XIII
Exclusives
Dynasty Warriors
Cosplay
The Burning
No Mercy
Click here for all of the places you can find us!
Title song: Powerman 5000 – Bombshell