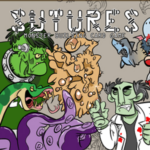 Be prepared for a new era of podcasting! From the ashes of Jake and John Pod rises The Masters of Nothing!
Welcome to the first episode of the re-branded Jake and John Pod! It's a change mostly in name, as you're really getting the same show you know and love. I am hoping that we can add more than just the name, but it's a great start.
The creator of the internationally successful card game Sutures (which you can buy for yourself here. Also the Twitter for it is here), Jared Stokes (Here's his Instagram and his website), joins us as we talk about his card game and then some Star Wars, and then some other stuff. He also made our logo, which if you couldn't tell is pretty sweeeet.
Oh, and here are two "Uncle Chewie" comics. I mentioned one on the episode, but I actually confused it for another one. They're both good! Click 'em to enlarge.
Also note that I debated cleaving this episode in twain, but screw it. I'll let John have his way, so enjoy this extra long one!
Preview pic is the box top for Sutures. Buy it!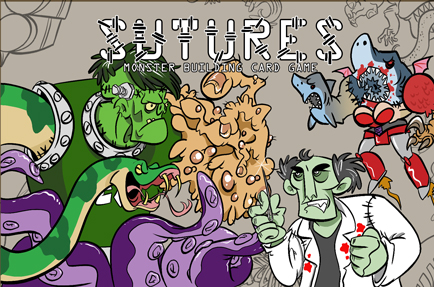 And as always, check out bitblastnetwork, which includes our "sister podcast" as John likes to say.
Some episode highlights include:
Jared and Sutures
Trophies
Card Game Stories
Kickstarters
Megacon
Star Wars
A lot of Star Wars…
Civil War
Batman vs. Superman
Superhero Body Types
Michael Bay
Tracy Morgan and Best Buy
Naked People of Wal-Mart
Celebrity Deaths