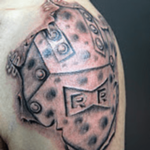 We try a slightly new format… and fail. The good news is that another instant classic awaits.
As you may find out when you listen, we try and keep it to an hour, but fail a bit. This is why I keep it bi-weekly… Also, throw some tattoo ideas or comments on ours in the comment section.
Throwing this on here again… You can join our Xbox One Destiny Clan by clicking here, and ask for membership. After approval, make it your Xbox One Clan and get approved again.
Preview picture is from the sweet tattoo that I don't want to steal: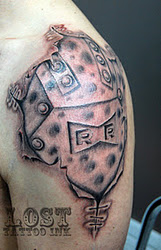 And as always, check out the bitblastpodcast. They like video games and such.
Some episode highlights include:
Tits!
Geriatrics
Dynasty Warriors
We Like Titanfall
We Endorse Best Buy
Digital and Physical
Lotto Dreams
What are we doing with our lives?
Sports
Nerd Spy
Bitchfist movie rights
Tattoos
Salmon P. Chase
Rumble in the Streets
Anchorman 2
DC and Marvel movies
Universal
Dumb and Dumberer
Future special podcasts
Click here for all of the places you can find us!
Title song: The Matches – Superman